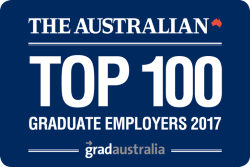 As we are drawing closer to the end of the academic year, the team at GradAustralia are busy compiling featured employers for the 2018 edition of Australia's Top 100 Graduate Employers Guide, but we need your help to compile the #Top100graduateemployers listing. Have your voice heard and take part in the GradAustralia Careers Survey, and tell us what really matters to you when looking for your dream job.
Simply follow the following link to access the survey: http://surveys.gradaustralia.com.au/s3/Adelaide-Careers-Survey-2017
The survey takes less than ten minutes to complete, and respondents can enter the draw to win a $50 Westfield Voucher!
Your input is very important to us and will be kept strictly confidential.