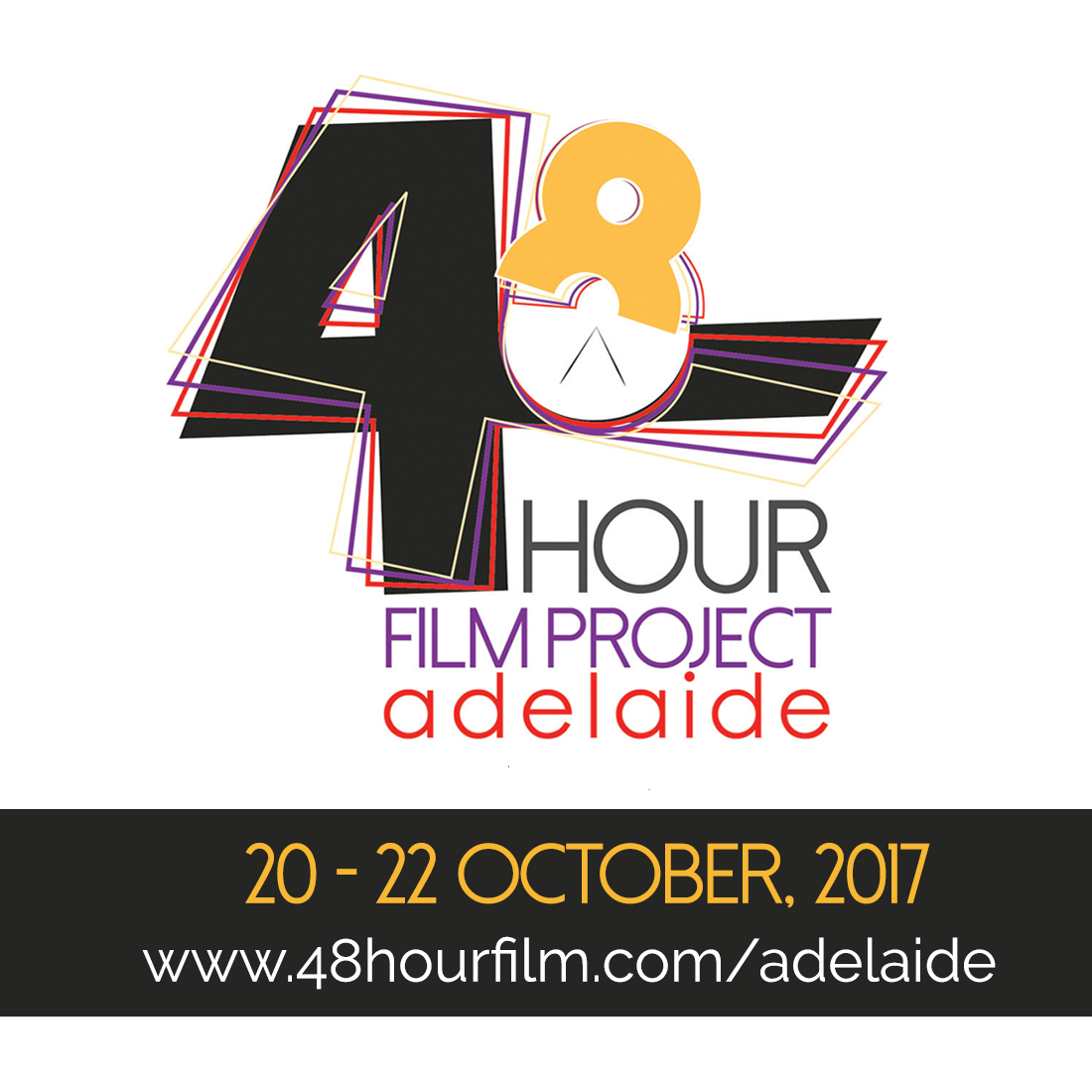 The 48 Hour Film Project Adelaide is back for its third year!
The 48 Hour Film Project is a wild and sleepless weekend in which you and a team make a movie - write, shoot and edit it - in just 48 hours!!
The competition takes place over the weekend of 20-22 October.
At exactly 7pm on Friday, filmmaking teams will receive a genre and other required elements, and then race off to write, shoot, edit and score their films, dropping them back off no later than 7:30 pm on Sunday.
All submitted films are screened at the Mercury Cinema on 31 October & 1 November, and we will be holding a Best of Screening & Awards Night on Saturday, 11 November at the GU Film House. The best film overall from Adelaide will win a $1,000 cash prize go up against films from around the world at Filmapalooza 2018 for a chance at the grand prize and an opportunity to screen at the Cannes Film Festival 2018, Court Métrage.
48HFP Indigenous & Multicultural Filmmakers Grant
We want to encourage more diverse storytelling as part of this competition and this year, with support from Adelaide City Council, we are pleased to offer the 48HFP Indigenous & Multicultural Filmmaker's Grant. This grant provides up to $500 per team to participate in the competition. This may include registration fee ($150 per team) and camera/equipment rental. Applications close 15 September, to apply for the grant now, click here.
To register a team, learn more or watch winning films from last year, visit www.48hourfilm.com/adelaide
MORE INFO
There's lots of info on our Facebook page here and we've started a closed Facebook group for people who are looking to join or form teams.
Get in touch with us: