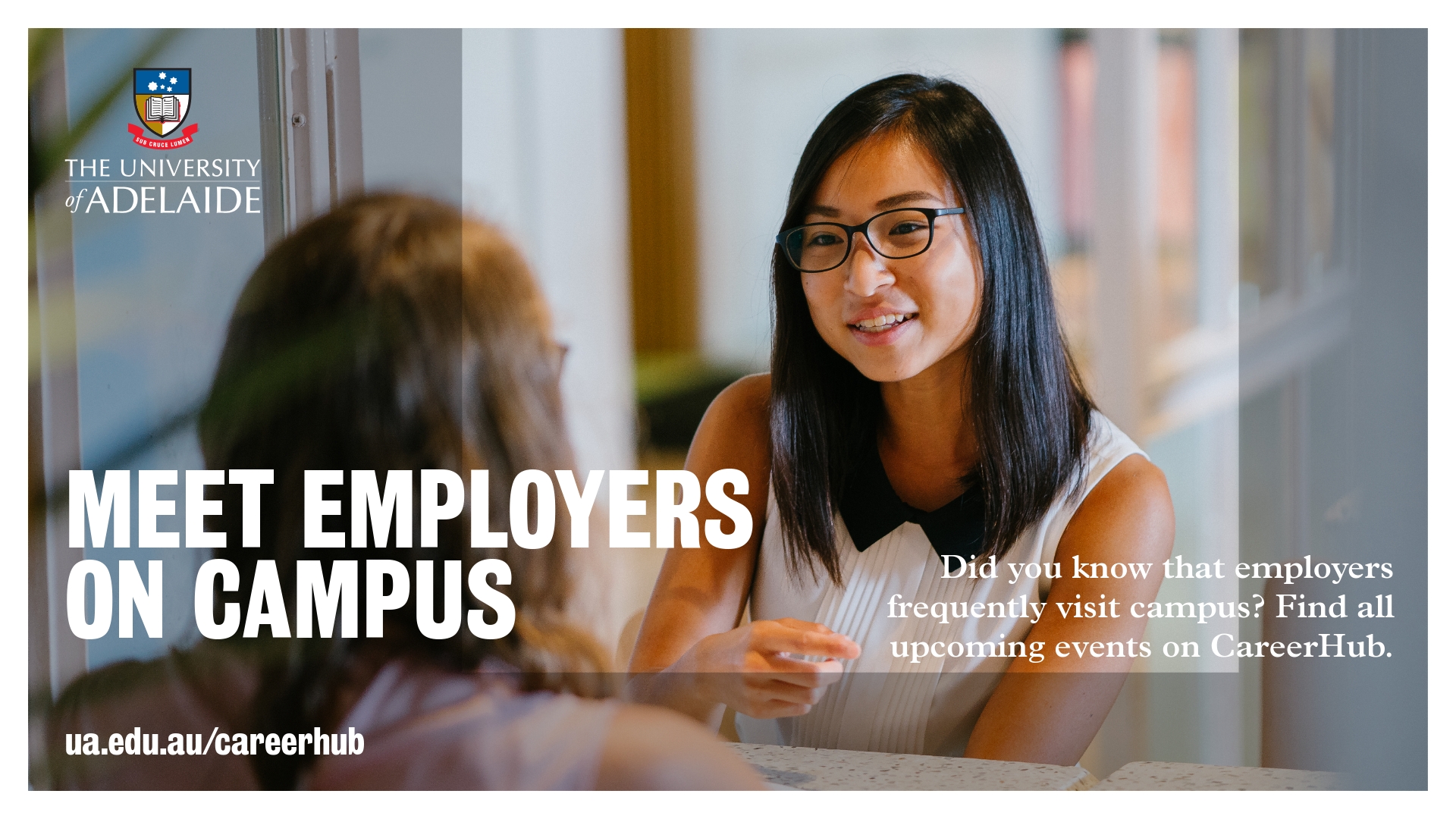 There are many employers visiting the University of Adelaide over March and April 2019.
Almost each week you will find new organisations and recruiters on campus to meet students and discuss career opportunities and pathways. Most often these events are 1-2 hour presentations or seminars on campus where you will hear some representatives from the organisation about internships, graduate programs, projects and more. It is important to keep updated on which employers are visiting campus (and when) and book into the sessions you want to attend!
Where can I find Employer Events?
We list all Employer Events on CareerHub which can be found under 'Events & Workshops' and then 'Employer Events'. Click here to see all upcoming Employer Events.
How often are new Employer Events listed?
This really depends on the time of the year as March and April can be busy months in recruitment for students and graduates. Make sure to check in at least once a week and keep an eye on your student email account as we often email students directly with information about upcoming events.